Victoria to Poet's Cove. 7 hours, 28.1 nautical miles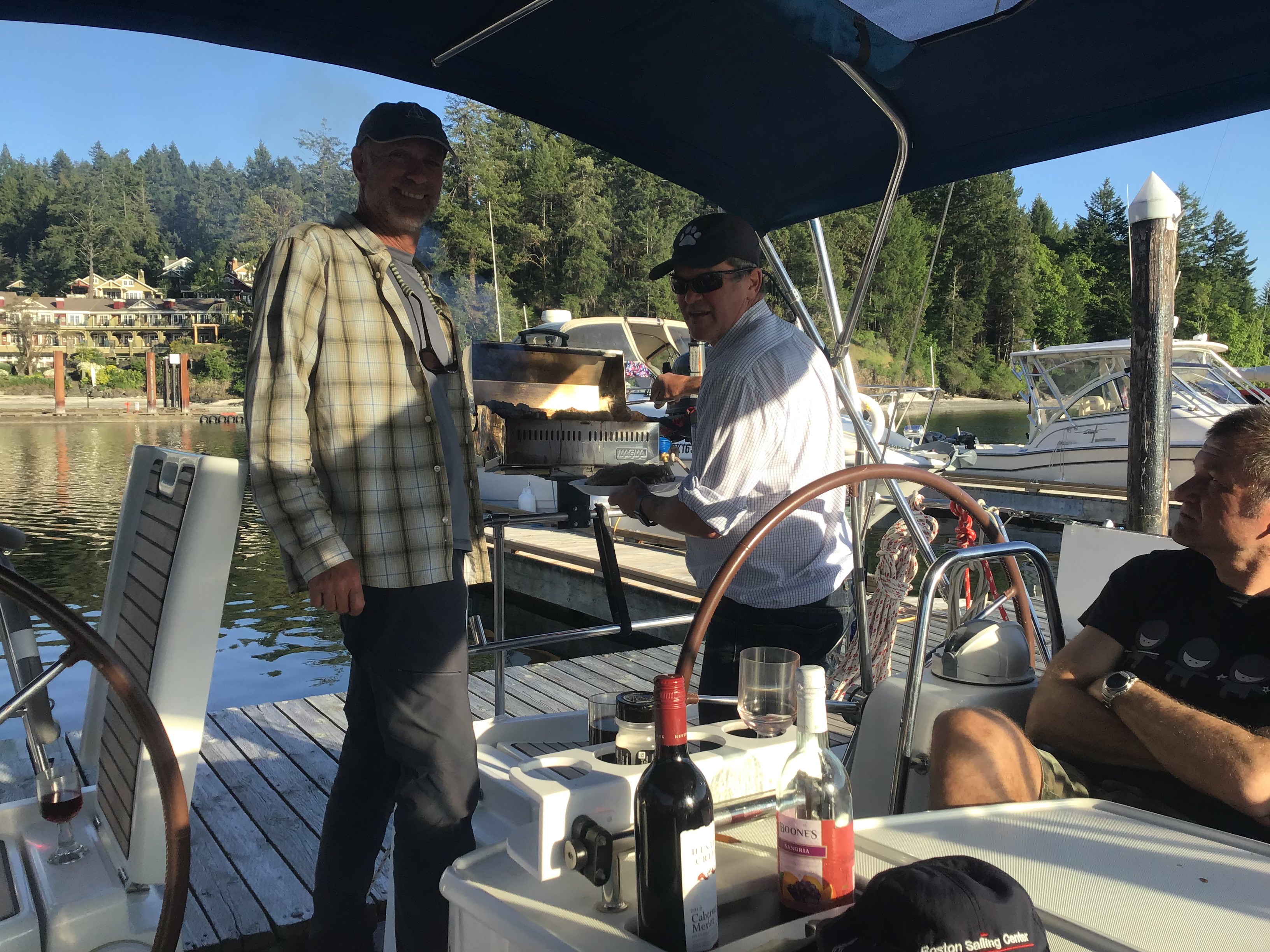 A really easy day, Victoria to Poets Cove.  That's about a 4 hour trip using the motor.  Faster if the winds are blowing right.  We sort of split the difference and sailed some and motored some since we are meeting the owner of the sailing school for dinner and need to get there in time to make the boat presentable as well as prepare dinner.
We're back in our usual cruising grounds so, essentially, we are "home" and the next few days are all pleasure cruising.
Dinner tonight is steaks and potatoes and salad and zucchini - a most excellent dinner, though to be honest all the cooks on this trip have been great at keeping us fed.  The owner of the school and charter company boated over from their base and joined us for dinner, as well as holding a bit of a debrief about the experience of having travled over 600 miles in the last week and giving his perspective of what it takes to be an ocean sailor.  That's him at the barbeque, by the way.